1) Everyone shall live like a wealthy queen, a wealthy millionaire/billionaire, and/or a wealthy slavemaster with artificial intelligence robotic slave servants. Scientists and technologists are sure that we can create robots that will replace all human labor. So let's focus on developing and mass producing billions of these "superrobots" so we will all live like we are superwealthy queens, millionaires/billionaires and/or slavemasters with artificial intelligence robotic servants that are designed to do all of the work for us.

The robots do all of the work and pay all of the bills and payments for us.

These robots will also be designed to work thousands of times faster than humans and they will always be upgraded so they will always become faster and more efficient.

The robots will go from being thousands of times faster than humans to hundreds of thousands of times faster to millions of times faster to even billions of times faster than humans.

These "superrobots" can replace all human labor and can even replace executives in corporations and governments that provide food, housing, healthcare, transportation, construction, clothes, and many other items that are manufactured.

For example, if you want food, you look up what you want on your personal watch computer or some small device which will provided to you and then you push a button on a computer and the robots cook the food and fly the food to you in about an hour or so.

We can also mass produce billions of these robots to do all the labor for food, from planting it, breeding it, growing it, distributing it, genetically engineering it, and even preparing and cooking the food.

Because we superproduce billions of these robots, the cost of each robot to do all of the work will be very cheap. Therefore, all food production and distribution is free or literally thousands of times cheaper than they currently are so we can practically eat whatever we want whenever we want.

Same thing with houses, if you want a house you just design it on a computer and the robots, which work thousands of times faster than humans, fly to the site and make the house in a day or so.

Transportation, if you want to go anyplace you will have a personal flying robot that will fly you there right away.

For healthcare, artificial intelligence is getting so advanced that these robots can actually replace all doctors, nurses and health care workers.

So if you want to see a doctor you push a button and the robot will fly to you and you can talk to it and it will give you a diagnosis through its advanced nanotechnology robotics and even give you microsurgery right then and there.

We will put an emphasis on our schools and universities to constantly upgrade these robots. So, if you want food, you will eventually get it in ten minutes instead of an hour because the robotics technology is always upgrading. For a new mansion, you get it in one hour instead of a day and if you get bored of it you can always tear it down in one hour and rebuild another one in one hour. For healthcare, the robotic doctors and health care workers will always be upgraded so you get your free surgery done in one hour instead of two hours and so on and so on. Transportation will always be upgraded, so instead of an hour you will fly anywhere with your personal flying robot in ten minutues, then it will be upgraded to two minutes, then less than a minute, etc., etc.,

So we will have a superhappy "UTOPIA," a superhappy society in where we will all live like queens with robotic servants, like slavemasters with robotic slave servants (it would make some of us feel good to have robotic servants that we can call slaves), or, if you prefer, you can live like a millionaire/billionaire with servants.

Whatever makes you feel better, I mean, you can call yourself a queen, a slavemaster, a millionaire/billionaire, or just an individual that will have much more provided to them by artificial intelligence robots.

You can call the robots servants, slaves, partners, employees, robots, or any other name you desire to call it.

Let's have a superhappy, superwealthy society for everyone where robots work and pay all of the bills.

2) Requirements that everyone gets at least one PhD, MD, and/or law degree or preferably two PhDs and/or one PhD and one M.D. and/or one PhD and a law degree. A preference for one of the PhDs to be a PhD in a academic field of psychology, psychotherapy, psychoanalysis, neuroscience, or behavioral neuroscientific conditioning and communication for those who are not sure what they want to study so they will have a more neuroscientifically focused mind.

3) All community colleges will be turned into four year universities and also have graduate programs, PhD programs, M.D programs, and/or law degree programs.

4) All high schools will have classes linked to universities and accelerated learning programs to start four year university programs by the freshman grade in high schools so we can start the PhD, MD, law degree requirements a lot sooner.

5) All government employees will be required to get PhDs in neuroscientific conditioning and communication in conjunction with their other PhD, M.D., and/or law degree.

6) All judges, lawyers, district attorneys, and police officers will be required to get at least one PhD in an academic field of psychotherapy, psychology, psychoanalysis, neuroscience, and/or behavioral neuroscientific conditioning and an additional PhD, MD,and/or law degree.

GOVERNMENT OFFICIALS NEED TO STOP MAKING PEOPLE "FEEL BAD" AND STOP GIVING "REPRESSED EMOTIONAL FEELINGS!"

There shall be no more courtrooms that make people "feel bad" by accusing them of being guilty with a "mean looking" district attorney that makes you feel bad (gives you an unpleasant neurostimulus and an unpleasant memory). Courtrooms shall be superhappy environments designed to have huge happy faces everywhere and these neuroscientifically trained PhDs (instead of mere judges and lawyers that have no neuroscientific PHD training) will make the individual feel happy and recommend the right therapy to improve the individuals life. If the individual is found guilty of a serious psychological disturbance, like a murder, then the individual might be locked up in a neurostimulatively pleasant maximum security university and work on her PhD, MD, and/or law degree so she may find a new engineering method for spaceflight, a new cure for a serious disease, a new production method to make artificial intelligence robots so we may all live like we are superwealthy, a lawyer fighting for civil rights and working on legal analysis, a neuroscientific research genius working on a new innovation in psychological therapy, she may start learning foreign languages so she may help with overseas marketing to improve our trade deficit, etc., etcetra.
(STUDIES HAVE PROVEN THAT EVERYONE IS A GENIUS AND THE MORE GENIUSES WE CULTIVATE IN OUR SOCIETY, THE RICHER, MORE PROSPEROUS, AND MORE INTELLIGENT OUR SOCIETY WILL BE.)
So we have to turn everyone into intellectual PhDs, MDs, and/or law degrees, even people that are "locked up" for serious psychological disturbances known as crime.

ANOTHER REASON EVERY POLICE OFFICER, JUDGE, DISTRICT ATTORNEY, AND JUSTICE SYSTEM EMPLOYEE SHOULD GET INTELLECTUAL PHDs, MDs, AND /OR LAW DEGREES IS THAT PEOPLE HAVE REPRESSED FEELINGS BECAUSE OF OUR "STUPID GOVERNMENT!"

Studies have also shown that many people are angry against the government, the police, the IRS, district attorneys, the FDA, the EPA, child support services, the FCC, the SEC, etc. because they feel that these government agencies wrongfully give them fines and put them in these embarrassing situations called COURTROOM EXPERIENCES where they are accussed of a crime or accussed of doing something wrong.

Therefore, government agencies and the police are always getting sued and there is this popular feeling of "RESENTMENT" against the government.
(THIS IS ANOTHER REASON WHY 100% OF TAX DOLLARS SHOULD GO UNIVERISTIES, WHICH ARE MORE PSYCHOLOGICALLY INTELLIGENT AT HANDLING PEOPLE'S REACTIONS THAT ARE IN LEGAL VIOLATIONS THAN THE CURRENT GOVERNMENT AGENCIES THAT ARE IN POWER AND WILL BE MUCH MORE INTELLIGENT AND MUCH MORE LIKELY NOT TO CREATE FEELINGS OF RESENTMENT WHEN DEALING WITH PEOPLE THAT ARE IN LEGAL VIOLATIONS).
The government, which includes the federal, state, and local government gets sued way too often and they lose way too often.

EVERYBODY HAS HEARD OF NEGATIVE STATEMENTS AGAINST THE POLICE (THEY WRONGFULLY HARASSED ME AND/OR BEAT ME UP, ETC.), THE IRS (THEY HAVE TAKEN EVERYTHING I GOT ILLEGALLY), THE SEC (THEY GAVE THIS RIDICULOUS FINE IN WHICH I WAS INNOCENT), THE FCC (THEY GAVE ME A RIDICULOUS FINE FOR SAYING SOMETHING TOO SEXY ON THE AIR.), ETC., ETC.,

THE GOVERNMENT NEEDS TO BE MORE PSYCHOLOGICALLY INTELLIGENT!

So, instead of creating negative experiences which creates feelings of psychological resentment against the government, which is very unhealthy for society, we shall instead have superhappy experiences like super happy educational rooms with happy signs everywhere and psychotherapists and neuroscientists giving educational experiences.

For example, if someone is cheating on their taxes, the new neuroscientifically intelligent method MAY BE to put them in a serious educational experience, like going to environments to see where animals are dying and losing their habitat because of no environmental regulation and the individual will give their time and money (eventually, the individual will give their robotic servants to the university programs)university programs focused on preserving the environment, or the individual might go to emergency rooms every night for a month to see that it is necessary to have money for health care and contribute directly to health care with her tax dollars, or go to a virtual reality war experience and see why we need to pay taxes for war or we will lose to enemy terrorist groups and virtually see our soldiers get slaughtered, or live in a homeless shelter so they may contribute to homelessness and see why we need to mass produce robots that will build everyone a free home in an hour or less, or go to a NASA camp and see the importance of expanding space flight and tax dollars for space flight and space exploration, or go to classrooms and see why it is important that they need more funding, etc., etc.

ALL OF THIS WILL BE DONE WITH A HIGHLY QUALIFIED THERAPIST WHO WILL HELP FIND THE INDIVIDUALS LEARN AND UNDERSTAND WHY OUR GOVERNMENT IS IMPORTANT AND GIVE THEM THE RIGHT THERAPY TO SEE WHY THEY SHOULD GIVE.

7) THE GOVERNMENT HAS TO STOP GIVING NEGATIVE, FRUSTRATING, AND REPRESSED PSYCHOLOGICAL FEELINGS. The government shall not be allowed to collect any fees, fines (including police tickets and parking tickets), bail amounts, restitution fines, child support payments, confiscate any property, or any sort of financial punishment because the psychological implications of collecting fines will create a negative feeling and hurt people's feelings.
The government's main job will be to make everyone happy and productive. In other words, the government should give everyone a pleasant neurostimulus and put them in virtual reality superhappy classes and help them be more productive.

For example, if someone gets a speeding ticket, instead of giving her a fine and taking her to a courtroom, she shall instead be required to go to a virtual reality classroom that keeps showing serious accidents that occur when one is speeding and she shall pay absolutely zero dollars in ticket fees.

8) No more jails, prisons, or any other sort of harsh punishments that hurt people's feelings and create unproductive environments. All jails and prisons shall be turned into maximum security universities and maximum security mental enhancement centers.

9) FACE IT, THE MAIN GOAL OF GOVERNMENT IS TO SEE TO IT THAT WE ALL LIKE WE ARE SUPERWEALTHY QUEENS, SLAVEMASTERS, MILLIONAIRES/BILLIONAIRES AND/OR INDIVIDUALS WITH SUPER WEALTH! We have to mass produce robots that will do all of the work for us and pay all taxes. So no one ever pays taxes, the robots pay all of the taxes. We need economists, financial analysts, neuroscientists, artificial intelligence robotic scientists, and every type of qualified personnel to work on creating this new economy of super wealth for everyone.
For example, one method may be to mass produce these robots that can replace all humans and every human that goes to work to pay taxes will have the robot go to work for them and pay the taxes.

So, instead of you going to work tomorrow to get paid and pay taxes, your personal robot will go to work for you and collect the wages and pay taxes.

We may try this method at first and constantly upgrade these robots to become "superadvancing" so the robots superproduce and we feel like we are making millions (because everything we want is provided for by these superadvancing robots) and government GETS A LOT MORE IN TAX DOLLARS because all of the government services it provides can be provided for by these superproducing robots.

Now, this is just one example, there may be other methods of "robots providing taxes" that these experts can provide.



10) THE WHOLE WORLD NEEDS TO BECOME ONE HUGE HAPPY "PSYCHOLOGICALLY MOTIVATING NEUROSTIMULATIVELY INTELLIGENT AMUSEMENT PARK AND ONE BIG HUGE VIRTUAL UNIVERSITY."
The governments main job is to make people happy, productive and intelligently evolving. The government must provide neuroscientific stimulatory technologies to give everyone in society a very happy and pleasant feeling and also focus on neuroscientifically designed evolutionary artistic enhancements, like artificial intelligence robotic therapists that look like big huge happy signs on every street corner saying "Be Happy!," and these robotic therapists on every street corner are giving everyone very basic therapy.
For example, I am depressed, so I see this robotic therapist that looks like a happy sign on the street corner. I go to the robot and the robot says, "Hey, be happy, and what was your day like today?"
I start to talk to it and maybe answer other questions that are stated as, "How are you feeling?"
"Do you need to take ten deep breaths to relieve stress?"
"What areas of your life do you want to improve?"
I would say things like:
"My day was OK."
"Work was OK."
"I am a little stressed but everything will be getting better."
"I wish I could be happier."
.
THE MAIN JOB OF THIS THERAPY IS TO MAKE EVERYONE HAPPY AND ENERGETICALLY PRODUCTIVE SO WE CAN HAVE A VERY PRODUCTIVE AND WEALTHY SOCIETY.
Face it, everyone wants to be very happy and the government should use the latest in psychological technology to make them happy and productive.

11) The legal age of voting should be fourteen years of age. Teenagers are very intelligent these days and they should have the right to vote.

12) Because of the changing values in our modern times, being the year 2005 and realizing that teenagers have at least a 50% sexually active rate (this is the most minimum statistic that I have personally seen with some statistics going up almost as high as 80%), we request to lower the legal age of sex to fourteen, as it is in various European countries.
(PLEASE REMEMBER, IF YOU ARE AGAINST THIS WE SHALL VOTE TO CHANGE THIS MEASURE.)

13) MORE POWER TO THE PEOPLE!!! THE PEOPLE SHALL DIRECTLY VOTE ON ALL ISSUES. SENATORS AND CONGRESSIONAL REPRESENTATIVES SHOULD NOT BE THE ONES VOTING ON ISSUES.
Because of the Internet and modern technology, every day the entire United States population can vote on every issue instead of having elected officials vote on issues.
In the past, like even fifty years ago, Senators and Congressional Representatives had to vote on our issues because we did not have the technology to vote on the issues every day in Congress.
In today's high-tech Internet society, everyone can vote for legislation and bills instead of having these "OBSOLETE" Senators and Congressional Representatives vote these issues in. Direct voting on all issues shall apply to federal issues, state issues, and local issues.
THIS DOES NOT MEAN THAT ELECTED OFFICIALS ARE 100% OBSOLETE, THEY WILL STILL BE USEFUL FOR THE ADMINISTRATION OF GOVERNMENT.
This is also a great way to eliminate "pork barrel" as the entire nation shall vote on each separate issue directly.

14) Legalization of prostitution. Prostitution is legal in various counties in the United States and is increasingly legal in many countries throughout the world. The legalization of prostitution will create a healthier world as the government can easily regulate it with health services. The attitudes of the world are much more pro-sexual and pro-liberation than the world was even fifty years ago and the population is increasingly viewing sex as "NO BIG DEAL." Sexual open-mindedness is much more accepted in today's culture. THIS IS DEFINITELY AN ISSUE THAT WE ALL MUST VOTE ON.

15) If the parents of children desire that their children go to All Hispanic Native American schools or All African-American only schools, or all Native American only schools, or whatever their race is, then it shall be legal for them to do so. Various psychological studies have shown that people learn better when they are dealing with their own race because there is less interracial tension. Subconscious interracial tension has been shown in psychological studies when people learn and/or work with each other. (Some people just don't feel comfortable with different races and there is no need to "force them" to integrate if they don't psychologically feel comfortable.)
Of course, the choice to send your children to multicultural schools must always be available if that is where parents want their children to go.
The choice to send your children to an All Native American school, African-American only school, etc., etc. must also be available.
If you want your children to have very interesting cultural experiences, you might even choose to have your child try a different cultural experience and have your child go to a multicultural school for a semester or quarter, then go to either an all-Native American school, an all-African American school, etc., etc., to see which school he or she likes better.
For example, a white European-American child, might try going to an all Native-American school for a semester/quarter to learn their perspectives (LIKE INSTEAD OF THE COLUMBUS DISCOVERING AMERICA PERSPECTIVE, WHICH IS THE WHITE EUROPEAN-AMERICAN PERSPECTIVE, THE CHILDREN WILL ALSO LEARN THAT COLUMBUS CAME OVER HERE WITH THE EUROPEANS AND SLAUGHTERED US AND TOOK OUR LAND, WHICH IS THE NATIVE AMERICAN PERSPECTIVE), and then might choose to go to an African American school for a semester/quarter to get their perspective (LIKE INSTEAD OF THE FOUNDING FATHERS WERE GREAT MEN THAT BEGAN THE UNITED STATES OF AMERICA, WHICH IS PRIMARILY THE WHITE EUROPEAN-AMERICAN PERSPECTIVE, THEY MIGHT LEARN THAT THE FOUNDING FATHERS, FOR EXAMPLE GEORGE WASHINGTON, WERE OPPRESSIVE SLAVEMASTERS THAT WERE BRUTAL TO US (AFRICAN-AMERICANS) AND WE DID NOT GET ANY FREEDOM UNTIL AFTER THE CIVIL WAR, AND ACTUALLY, WE DID NOT GET ANY REAL FREEDOM UNTIL AFTER THE CIVIL RIGHTS MOVEMENT AND WE ARE STILL CURRENTLY OPPRESSED, ETC..)
You can also do the same with Native American children going to African-American schools to get their perspectives, etc., etc., and also with African American students and all of the other ethnic/racial groups.
For cost effective purposes, we might have all of these separate schools (OR SEPARATE CLASSES IF THAT WILL BE MUCH MORE COST EFFECTIVE) on one campus location.

Since it is a fact that most people in the United States have Native American roots, we might even vote of the official definition black African Americans being newly defined as black African-Native Americans and Hispanics being newly defined as Hispanic-Native Americans.
(THIS IS A NEW OFFICIAL DEFINITION THAT WE ALL MUST VOTE ON).

16) HETEROSEXUAL ONLY SCHOOLS AND HETEROSEXUAL ONLY UNIVERSITIES SHALL BE AVAILABLE TO PARENTS AND STUDENTS IF THEY CHOOSE IT.
Many people feel very "uncomfortable" with these "unheterosexual" subjects that are being discussed about at their schools and let's face it, many parents want their daughter to marry a male and want their son to marry a female. Therefore, parents will have the choice to send their children to heterosexual only schools which will teach the values of heterosexuality, like females should be with males and that males should be with females.
Heterosexual only universities should also be available for university students that want to be in a heterosexual environment.

17) Until we start mass producing robots that will build homes and mansions for free (see #1) or build them for much less in much less time, like it takes them one hour to build a mansion, all attorneys, because they serve in the public courtrooms, shall get free homes or mansions built for them not to exceed 20 rooms, keep the homes that they have for free, and/or not pay rent if they choose to live in an apartment.
Rent and mortgage payments create negative psychological stress due to the fact that they are usually very high payments and it is in the best interest not to stress out attorneys which serve in these public courtrooms. Attorneys have very hard jobs usually requiring them to work well over eight hours a day and since they are all part of the public, it is in the public interest not to give them negative stress.

19) Requirement that all military personnel get at least two PhDs, and/or a Phd and an MD, and/or a PhD and a law degree.
The United States military has been receiving increasing criticism for some of its actions. It is about time that we create a "SUPERINTELLIGENT MILITARY" by requiring all of its personnel to get advanced degrees by requiring them to go school part-time to finish their advanced degree programs.
This will not only make all of the military members more intelligent, but will increase the likelihood that the military will make more intelligent decisions so they will not have the amount of criticism that they currently do.
Let's face it, the military has a lot of negative criticism. (Like all of these protests against their involvement in the war.) They need to be much more intelligent. They need requirements of PhDs, MDs, and/or law degrees.





20) Until we mass produce robots that do all of the work and pay all of the taxes, all media organizations, because they are part of the public (they distribute news to the public), shall never have to pay any rent, lease payments, or taxes.
Because of the fact that the media serves the public interest by always giving the public "our news," it is in the best interest of the public not to give the media the negative psychological stress caused by high rent/lease/mortgage payments and tax payments.

21) All marriges shall be heterosexual.
All non-heterosexual marriages shall be banned. All heterosexual marriages shall be legal. This includes straight heterosexual marriages and polygamy (having more than one partner).

22) Hitchhiking shall be declared legal throughout the country except in highly dangerous traffic/freeway situations. The police have no right to pull over and harass people who are economically deprived and do not have enough money to get from one location to another.


23) Until we have robots so we can live like queens, princesses, slavemasters, and millionaires/billionaires, we need to have more babies and more generous benefits. Our birthrate is declining at a dramatic rate so the government should encourage a higher birthrate.
Generous benefits for all mothers or fathers with children, including no mortgage / rents to pay, food voucher benefits, free government sponsored childcare, free shuttle/car transportation, free education, free psychiatrist / psychologist / neuroscientific therapy, and a very effective welfare to work program.
The mother and/or father have to be self sufficient and be able to live comfortable lives.

Until we mass produce robots so the government has billions of artificial intelligence robots doing all of the work and production for government so it has "trillions" more in the actual value of taxes (at least that is what it will feel like) and it never has to collect any taxes, there shall be NO MORE CHILD SUPPORT. Child support payments create negative psychological stress and should be illegal because of the negative stress they create and they usually go after very poor fathers that are barely able to survive or decently live off of the wages they currently receive.

24) We must mass produce artificial intelligence robots that can build home very quickly (please see #1) so everyone is guaranteed a nice home that shall be built for them in an hour or

25) Environmentally friendly construction.
There must be numerous ideas to construct homes and preserve the environment. We must have more university research on how to create homes that do not damage the environment or create very minimal damage so the plants, trees, and animals can still live there right alongside humans.

26) Intelligently designed construction. We should create laws that willfully encourage intelligent looking environments and intelligent looking homes. (We can't force these intelligent environments with our laws, but we should encourage intelligent environments.)

For example, homes should be intelligently designed to look like beautiful human brains, DNA strands, atomic symbols, rockets, spaceships, books, computer chips, artificial intelligence robots, and other scientifically evolving symbols.
Psychological studies have proven that if you are in an intelligent environment with intelligently designed art, like homes that look like human brains, homes that look like DNA strands, homes that look like atomic symbols, homes that look like artificial intelligence robots, etc., etcetra. With these intelligently designed homes you shall subconsciously and consciously have a higher focus on intelligently evolving subjects and therefore, have a much higher chance of being intelligent because you are in a more intelligent environment.
For example, if there was a community in where every house looked like a human brain, then the community would be more neuroscientifically intelligent.

27) Flying robots for everyone, like flying cars and/or flying spaceships.
Nobody wants to drive in traffic.
Let's face it, DRIVING IN TRAFFIC SUCKS.
I have seen many articles on the Internet and in science / technology magazines about flying cars, flying robots, and flying spaceships.
The government should encourage incentives/subsidies to inventors, large corporations, small corporations, and even
start-ups to mass produce millions, if not billions, of flying cars for everyone.
Let's face it, we would all rather "FEEL FREE" and "FLY INSTEAD OF DRIVE IN TRAFFIC!"
(The government might even look into incentives for the flying spaceship so we can all fly into outer space with our spaceship cars).
Another reason to mass produce flying cars/spaceships is to end the "outrageous" HIGH ROAD BUILDING AND MAINTENANCE COSTS.
The government spends billions of dollars annually for the maintenance and building of roads. With the flying car we would not have to spend billions to have any "roads built."
This billions of dollars on road transportation could be better spent on other government institutions, like libraries, universities and public education.
Flying wheelchairs for the disabled should also be a program that the government should develop as soon as possible.

28) NO MORE TATTOO, LONG HAIR, PINK HAIR, BLUE HAIR, GREEN HAIR, RAINBOW HAIR, NOSERING, LIP RING, ETC., ETC., DISCRIMINATION.
Companies, schools, universities, and government agencies shall no longer be allowed to discriminate against any positions including employee positions, government positions, company positions, student admissions and/or professor positions because of tattoos, long hair, short hair or shaved hair, nose rings, hair color, including non natural colors like pink, green, blue, yellow, rainbow, etc., lip rings and eye rings, etc., etcetra.
THE GOVERNMENT SHALL NEVER TOLERATE ANY DISCRIMINATION, WHATSOEVER.
I think it would be psychologically fascinating to see police officers with nose rings, tattoos, long hair, pink hair, green hair, etc., etcetra.

29) No more uniforms in public schools. Public schools shall no longer be able to impose their draconian uniform codes, which in my opinion is a form of discrimination against "FREE SPEECH EXPRESSION IN STYLE!"
Laws shall make it illegal to impose uniform rules in schools.

30) The Bureau of Indian Affairs shall be renamed the Bureau of Native American Affairs.
The word Indian is an insult to the Native American peoples.
The word Indian was given to the Native Americans by Christopher Columbus, a man known for bringing about the slaughtering and acts of genocide against the Native American peoples.
All of these "genocidal maniacs from Europe", led by the English, Spanish, and Portugese, and later on by these transplants from Europe who call themselves Americans, Mexicans, Canadians, Brazilians, etc.., called the Native Americans Indians as they were slaughtering and wiping our their population.
The Bureau of Indian Affairs is an insult to the Native American tribes and must be renamed the Bureau of Native American Affairs.
All government documentation that refers to Native Americans as Indians must be redefined as Native Americans.

31) Columbus Day shall be redefined as Genocide Day and Columbus shall be portrayed as a white genocidal maniac that came over here and sluaughtered Native Americans and never "DISCOVERED AMERICA," he was just a white genocidal maniac that came over here and slaughtered everyone.

32) IN ADDITION TO SPORTS PROGRAMS, WE ALSO NEED INTELLIGENT MIND BUILDING PROGRAMS.

We need to create intelligent mind building competitive programs like getting the students and children
to have artificial intelligence robot making competitions (which high school makes the best robots) so we can have more scientifically intelligent children, or other scientific competitions, like flying car competitions (which high school makes the best flying car) and genetic engineering competitions (which high school makes the best genetic engineering inventions or cures), etc., etc..
(I HOPE YOU CAN SEE THAT I WANT OUR CHILDREN TO BE SUPER INTELLIGENT IN HIGH SCHOOL, AND EVEN MORE INTELLIGENT IN UNIVERSITIES.)
Let's face it, our children can make artificial intelligence robots, flying cars, flying spaceships, genetic inventions and cures, etc. in high school.
Let's have our children work on intelligent activities so we can have a "superintelligent nation" so we can have more children and students passing classes instead of failing classes.
The success ratings for many students in many of these schools that currently do not have these intelligent mind building competitive programs is not nearly as high as it should be.
100% of all children in our public schools should always be taught and updated on the latest advances in artificial intelligence technologies that can replace all labor and create superwealthy so we can all live like wealthy queens, princesses, millionaires/billionaires and slavemasters with servants and robotic slaves (please see #1).

33) Native Americans, who have been slaughtered and exterminated through genocide, have to get at least
1. Twice the land mass they have now because their land was stolen and they were victims of systematic genocide, which included outright military slaughter and biological warfare
and
2. Absolutely no taxes on Native American land, this includes no taxes on any Native American reservation casinos nor on any other Native American business enterprise.

34) FACE IT, THIS WOULD BE A FUN THING TO VOTE ON. WHY DON'T WE ALL VOTE ON WHETHER OR NOT PUBLIC ART AND PUBLIC NAMES ARE OFFENSIVE. (THIS ONLY APPLIES TO PUBLIC NAMES AND WORKS OF ART ON DISPLAY THAT EVERY0NE IS FORCED TO SEE BECAUSE IT IS FRONT OF THEIR VERY EYES AS THEY PASS BY IT.)
There have been many public works of art that have been found to be "offensive" and removed by court ordered lawsuits.
One perfect example is the Confederate Flag symbol, the Ten Commandments (which I personally find very offensive), and other works of art.
So every year, the entire community, state, and/or nation shall vote on whether or not art is offensive and whether or not it should be removed. We shall have community activists and paid government personnal put it on ballots on whether or not art should be removed and/or erected in the community.
Here is one perfect example of public display art I find very offensive and I feel should be removed as soon as possible.
In Orange County, California they have an airport called the John Wayne airport with a big statue of John Wayne.
John Wayne is famous for his movie line that says, "The only good Indian is a dead Indian!", in which he refers to Native Americans as he was this white oppressor in a movie that glorifies the slaying of Native Americans.
Personally, I feel that the John Wayne airport has to be sued for at least $100 million dollars from the ACLU or some other civil rights organization for this insult because John Wayne is this oppressive racist and oppressive racists like John Wayne should not be part of our public government institutions like public airports.
The John Wayne airport should be renamed to something like the Orange County airport or something like that.
THERE ARE MANY PLACES IN THE COUNTRY WHERE THERE IS OFFENSIVE ART LIKE THIS AND EVERY YEAR, THE COMMUNITY, STATE, AND/OR ENTIRE NATION SHOULD VOTE ON THESE ISSUES.
I think it would be fun to vote on whether or not art is offensive.
ACTUAL HISTORIC PLACES AND HISTORIC STRUCTURES SHOULD BE LEFT ALONE. FOR EXAMPLE, IN HISTORIC PLACES LIKE THE GETTYSBURG BATTLE SITE OR OTHER ACTUAL CIVIL WAR SITES, YOU CAN'T GO AND TRY TO GET RID OF CONFEDERATE ART AND SYMBOLS WHEN THERE WERE ACTUAL BATTLES THERE. (Personally, I feel they should erect monuments of the black soldiers and black slavemasters during the Civil War and pre-Civil War south. I feel it would be an interesting "historical tourist attraction." But again, this is something to be voted on.)
SO, EVERY YEAR, WE, AS AN ENTIRE NATION, STATE, AND/OR COMMUNITY SHALL VOTE ON WHETHER OR NOT PUBLIC ART AND PUBLIC NAMES SHOULD BE ERECTED, REMOVED AND OR CHANGED.
By art, I mean monuments, public names (Like John Wayne airport, which is offensive), museums, new sites to be built up for historical purposes, etc..
LET'S FACE IT, IT WOULD BE "FUN" FOR ALL OF US TO VOTE ON WHETHER OR NOT ART IS ACCEPTABLE.

35) IF YOU DO NOT LIKE WHAT YOU SEE THEN CHANGE THE CHANNEL. Absolutely no more censorship for television programs, movies, and Internet programming.
LET'S FACE IT, WE ARE LIVING IN THE YEAR 2006, WE ARE LIVING IN A MODERN WORLD.
Everyone has been exposed to "violence on television",
pornography, swear words, etc., etcetra.
It is absolutely absurd to impose any sort of censorship on television programming, Hollywood movies and Internet programming.
NO MORE CENSORSHIP, PERIOD.

36) Medical marijuana should be 100% legal. Many doctors prescribe the use of THC and marijuana for medical purposes. Doctors are very intelligent and are far more intelligent in dealing with the human body than anyone that is not a doctor with dealing with the human body, such as a mere judge or lawyer.

37) Police officers, in addition to getting PhDs in behavioral neuroscience or another field of psychology (numbers 3, 6, and 7 in my issues list so far) so they can help to create a superhappy world, should also put on uniforms that make them look like they are superhappy, like uniforms with happy faces on them or some other very pleasant appearance. That way people will like the police better. Face it, if you look like you are superhappy, than people will like you better, that way people will like the police better and the police will get better treatment and there will be less lawsuits filed against the police departments.
The police cars should also look like happy faces or some very pleasant appearance so everytime someone sees a police car driving down the street they will like the police better.
Face it, if people like the police better then everyone will vote to give the police more money. Police payrates will at least double because people will like to see superhappy police cars driving down the street and they will like the police more and vote to give the police more money.

38) DROPPING OUT OF HIGH SCHOOL SHALL BE ILLEGAL, AS SHALL DROPPING OUT OF UNIVERSITIES.
EVERYONE SHALL BE REQUIRED TO GET AT LEAST ONE PhD, MD, AND/OR LAW DEGREE. (PLEASE SEE #3 ON MY ISSUES LIST)
Right now, everyone is required to get a high school diploma.
With OUR EVOLVING MINDS POLITICAL PARTY, EVERYONE SHALL BE REQUIRED TO GET AT LEAST A PhD, MD, and/or law degree.
Neuroscientists, psychologists, psychiatrists and psychotherapists shall be provided to help their students pass their classes and graduate.
In the case of moving, the degree program will automatically and easily transfer to other universities.
Absolutely NO OUT OF STATE TUITION FEES. Out of state tuition fees are an illegal form of discrimination and shall not be tolerated.
As a matter of fact, all education shall be free (Please see #2 on my issues list.)



39) WE HAVE TO STOP HURTING PEOPLE'S FEELINGS WITH BAD CREDIT REPORTS.
All bankruptcies will be cleared off of your record within one year and all credit scores will be perfect after "one" year.
At the age of eighteen, everyone shall have a perfect credit score.
Creditors and financial institutions that investigate people's credit reports beyond this one year period shall be disqualified from the finance industry and never be allowed to work in the same industry again for five years.



40). Either ban all petroleum oil energy production or work with petroleum oil corporations to change itself and eventually see to it that all petroleum oil products are replaced by "environmentally friendly" energy sources, like solar power, hydroelectric power, wind power, fusion power, human power etc., etcetra.
Let's face it, petroleum oil pollutes our environment and it is about time that we get rid this "toxic pollutant" that is contributing to "global warming" and the deterioration of our environment.
This must be done "AS SOON AS POSSIBLE", if not "IMMEDIATELY!"
We can start with legislation that demands that "100%" of the engines that the big three automakers produce will not use gasoline within the next five years or they will be fined billions of dollars and shut down.
We may also pass other legislation that will require all power companies, ships, airplanes, etc. to not use oil and gasoline within five years.
WE LIVE IN THIS WORLD AND WE HAVE TO TAKE CARE OF "MOTHER EARTH!"
Let's face it, we keep hearing reports about global warming and how all of the air we breathe is unhealthy because of oil pollution and we hear all sorts of reports about how oil pollutes the environment.
IT IS ABOUT TIME WE GET RID OF THIS "DIRTY POLLUTANT" CALLED PETROLEUM OIL.

41). Replace all real estate agents with artificial intelligence robots that work for free.
Until we automatically own our homes (please see #11 on my issues list), the government should pursue programs of replacing real estate agents with artificial intelligence agents that work for no commission.

42) Replace all bank and finance company employees with artificial intelligence robots that work for free. The government should pursue these technology programs as soon as possible.

43) Ban all wood and lumber products as soon as possible. Wood and lumber products destroy the environment and it is time to replace these products with materials that do not destroy the environment or destroy the habitats of animals.

44) I BELIEVE IN THE POWER OF VOTING FOR LOCAL GOVERNMENTS. Every local government shall have annual votes on what they want to ban and not ban. Just as you can see that I have issues banning cigarettes, alcohol, and petroleum oil; every local government shall have annual votes on whether or not they want to ban cigarettes, alcohol, lumber, petroleum gas stations, etc., etcetra.

45) Every citizen can vote, regardless of past records or "OPPRESSIVELY TERMED" felony records.
Every citizen shall have the right to vote, including people that have felony records or people that are in prisons.
THEY ARE STILL CITIZENS OF THIS COUNTRY AND HAVE THE RIGHT TO VOTE.
As a matter of fact, all prisons shall be turned into maximum security universities and everyone that is "locked up" will get PhDs, Mds, and law degrees.
They will be extremely educated and get adequate neuroscientific therapy to make intelligent decisions.

46) Women must be honored with numerous works of visually appealing arts and public names in their honor.
Too many historical sites and statues honor the "men" of history so we must increase our works of art and civic name changes to honor women. At least 50% of all national monuments and national civic names must honor women.
At least half of all coins and dollar bills must have women on them instead of this "disgusting 100% monopoly of faces of men" that are currently on our dollar bills and coins.

47) Everyone should have the right to send their children to any school they want to and school vouchers should be available to anyone that wants to send their children to any school they want to.
THE ONLY REQUIREMENT IS THAT 100% OF ALL SCHOOLS, EITHER PUBLIC OR PRIVATE, HAVE TO PROVIDE ARTIFICIAL INTELLIGENCE ROBOTIC TRAINING BEGINNING IN THE FIRST GRADE THROUGH THE TWELFTH GRADE SO KIDS CAN START LEARNING TO MAKE ROBOTS TO REPLACE ALL HUMAN LABOR SO WE MAY ALL LIVE IN TREMENDOUS ABUNDANT WEALTH AND WE CAN LIVE LIKE QUEENS, SLAVEMASTERS, AND MILLIONAIRES/BILLIONAIRES WITH ROBOTIC SERVANTS AND ROBOTIC SLAVES.

48) Flying space robots, space colonization and space settlements to be provided as quickly as possible.
FACE IT, it would be fun to just jump in your personal flying space robot and just fly to the moon or the planet Mars or the planet Venus or any other place in space.
It is about time that we also start space exploration programs in elementary schools, middle schools, high schools, and universities.
Millions of children nationwide can learn to build easy to use spaceship robots, spaceships and launch pads, learn to build and create bases in outer space, and also learn to change the atmosphere of the moons and planets so we can give the moon oxygen, melt the ice, and turn the moon into a tropical paradise where we can live just like we do on the Earth.
We must also advance the progress of interstellar travel and get millions of students nationwide to learn how to travel in interstellar space at speeds faster than the speed of light.
In other words, let's turn our children into scientific geniuses that turn space into habitable areas just like our planet Earth.

49) Neuroscientific machines that create intense neuroscientific pleasure while learning, especially the learning of scientifically evolving subjects, should be encouraged.
Face it, it would be fun to get a "NEUROSCIENTIFIC ORGASM" from a neuroscientific machine that is linked to our pleasure sensations while we are learning. It would encourage learning and make us much more intelligent.

For example, we link the pleasure organism to the mind while we are studying a topic, like robotics, physics, genetics, psychology, or any other topic.
While we are studying this topic, the neuroscientific pleasure mechanisms are activated so learning is superfun and superpleasurable while we are studying the topic.

50) Artificial intelligence robots to replace doctors and health care workers as soon as possible. The costs of health care is skyrocketing. It is time that we mass produce millions, if not billions of robots (mass production makes each robot very cheap) so the cost of each robot will be very cheap (at least ten times less than an average doctor or health care worker is today)so health care will become absolutely free or much less expaensive. Health care will become so cheap and easily available that if you are sick the robot can fly to your home (or wherever you are at), test your results right there, and give you surgery and/or treatment right there absolutely free or for much less than the average cost of health care today.

These robots will be constantly upgraded to be thousands of times faster, thousands of times more efficient, and thousands of times more precise than a human doctor ever can be.

Nationally and globally qualified experimental scientists and even students and artificial intelligence robotic engineers can easily upgrade these robots to treat new cures.

This is also mentioned in #1.

51) All police and government vehicles shall be required to be 100% pollution free. In other words, all government and police vehicles shall no longer be allowed to use oil and /or gasoline and be replaced by 100% pollution free technology that does not put toxic emissions into the air, like solar power, hydroelectric power, wind power, electric power, fusion power, etc., etc,.

Our government has to stop becoming symbols of pollution.

This also applies to all military vehicles unless oil is needed to keep the "fast flying jet moving at high speeds" for strategic reasons.

For a majority of military vehicles, like vehicles needed for transportation, distribution, and other
"NON-BATTLE STRATEGIC NEEDS," pollution free technology is the requirement.

It is time that our military stops becoming a symbol of pollution.

The high cost of gasoline is another reason that we should have the government stop using engines that need gas.

52) Young kids and teenagers should have muscular bodies so they can show their bodies off (males) and model like bodies so they can show their bodies off (females). Instead of average sports, which do not physically work the body out with maximum intensity, there should be seriously intense anaerobic and aerobic exercise designed to make the kids look good and get sexy bodies. Let's face it, almost all of the males want supermuscular bodies and females want model like bodies.
Just an hour a day of intense workout (with the right diet, of course) can make all the children feel proud about their bodies.
The food they eat should also be a low fat, low carb, high protein diet.

FACE IT, teenagers would feel good about themselves if they could show their bodies off.
Teenage boys would feel good about themselves if they had supermuscular bodies and teenage girls would feel good about themselves if they could look good in a sexy dress or a bikini.

IT IS TIME TO GIVE THE KIDS A HIGH SELF-ESTEEM AND MAKE THEM LOOK AND FEEL SEXY.

This is not a forced requirement, as some kids might find it to be too "plastic" and would rather not look supersexy.

So the programs should be there only if they want it.

53) The Fountain of Youth: Senior citizens should look young and beautiful again and have the physical and mental energy of teenagers and people in their twenties through advancements in bionic technology, just like the vampires in movies that never age and are always beautiful and the eternal search for the fountain of youth that will keep us young and beautiful forever!



54) All immigrants from Mexico and Latin America should get automatic citizenship because most of them have indigenous Native American roots, so their ancestors belonged here before the Europeans arrived.
A 100% PhD and/or MD rate must be "the law" for all immigrants and Homeland Security should require all immigrants to get PhDs and/or MDs, especially in those artificial intelligence robotic technologies.
These immigrants must go to school to make it better for all of us through the latest in robotic and scientific technology. These robots can build us a beautiful home in one hour or less so the house is free or ten times less expensive than it currently is, robots to replace all doctors and nurses
so health care is free because we will mass produce billions of these robots at a time so the cost of each surgeon or surgery is just a couple of hundred dollars or less, and the cost of each doctor is just a couple of hundred dollars or less so we stop getting ripped off by high health care bills, etc., etcetra.

55) Genetic cloning of all animals and humans that are extinct or had crimes of genocide against them

All animals that are extinct by human intervention must be recloned, mass produced, and reintroduced to the envoronment.

For example, the Carrier Pigeon that got devastated in Chicago, he Dodo Bird, and all other animals.

All humans must also be recloned and reintroduces.

for example, The United States must reclone at least one hundred million Native Americans that they have exterminated through genocide etc, etc.,

Also the dinosaurs and Sabre tooth tigers, Woolly MAmmoths, etc.,

56) No more border with Mexico.
The United States, Mexico, Guatemala, Belize, Honduras, Nicaragua, Costa Rica, and El Salvador should all unite to become one country and call it the American Union or United Americas or another name.

We shall all be citizens of one united country so we never have to "cross a border" to get to another country. We can go to each other any time we please.

We shall also form one currency. (The "AMERO" or another currency with a different name.)

We shall also have one united democracy with a central capital city or a capital city that rotates within each country every two years or four years or so.
We should also support confederations or unities (please see my constitution) of Hispanic nations, Hispanic Native American, and Native American nations, white nations, East Asian nations, Middle Eastern and South Asian nations, black nations, and the Indigenous tribes of the world.

57) FACE IT, EVERYBODY HAS TO "FEEL GOOD ABOUT THEMSELVES" AND WE HAVE TO MAKE UP FOR THE WRONGS OF THE PAST.
These artificial intelligence robots that will be our robotic servants and/or robotic slaves (please see #1) should also be designed to make us feel good.

Designed to be happy: the robots can look like fun cartoon characters and animated characters. So when you say, "Robot, go get me food, or build me a house, or fly me there, or be my docotor."
The robot will respond in a superhappy voice saying "Yes master, I shall do that right away for you."

The robotic slaves can also look like sexy women in lingerie for men that would like it, or sexy bodybuilding men with muscles for ladies that want a robotic slave that looks like a sexy muscleman.

They can also look like any fun figure you design it to be.

If you are religious, you can make the robotic slave look like a religious figure, either a priest, pastor, or any religious figure out of your religious book.

LET'S MAKE UP FOR THE INJUSTICES OF THE PAST!

If you are black, you can have your robotic slave look like a white person. So you, as a black African-American, can say, "Hey white slave, go get me food, build me a home, fly me there, or heal my body."
That should make you feel good about yourself as you remember the past injustices of human slavery that whites have committed against blacks.
So now, you are a black slavemaster with white slaves.

If you are Hispanic and have Aztec or Maya blood within you or any Indigenous Native American blood or are Native American, your robotic slaves can be designed to look like Spanish conquistadors. So you can say, "Hey Spanish conquistador slave, go get me food, or build my house, or fly me there, or heal my body." Or whatever you want your conquistador slave to do.

For Native Americans that have gotten slaughtered by the United States army and by early British and French soldiers during the colonial era, you can make your robotic slaves look like the American soldiers during the 1800s and look like the British, French, and Americans before the revolutionary war, depending on which tribe.

For most of the tribes west of the Mississippi it would look like US Army soldiers during the 1800s and for the tribes along the East Coast it would look like British redcoat soldiers with sophisticated British accents, colonial Americans, and possibly some French soldiers.

This will make Native Americans, Hispanics, and African-Americans feel good about themselves and make up for the wrongs of the past.
THE FEDERAL, STATE, AND LOCAL GOVERNMENT OWES NATIVE-AMERICANS, HISPANICS, AND AFRICAN-AMERICANS APOLOGIES FOR THE PAST INJUSTICES THEY HAVE DONE AND OWES THESE ROBOTIC SLAVES.

For whites, if they want to feel good about themselves, they can have robotic slaves that look like blacks, or Hispanics, or Native-Americans.

If you want to keep it racially pure, you can be a white person with white slaves, or an African-American with black slaves, or a Hispanic with Hispanic slaves, or a Native American with Native slaves.

It is all up to you.

If you are Jewish, you may decide to have your robotic slave look like a Nazi. So you may say, "Hey Nazi slave, go get me food, or build me a house, or fly me there, or heal my body." Or whatever you want the Nazi robotic slave to do.
That would probably make you feel good as a Jewish person.

If you are Catholic, you may wish to make your slave look like anything that you want it to look like.

If you are a Christian, you may wish the slave to look like a Roman or a Jew or whatever you want it to do.

No matter what religion you are, you can have robotic slaves that are designed to make you feel good and you can always request a new design to make it better.

THE BOTTOM LINE IS THAT WE ALL HAVE TO FEEL GOOD ABOUT OURSELVES AND WE ALL NEED TO LIVE AS WE ARE TREMENDOUSLY WEALTHY, EITHER AS MILLIONAIRES/BILLIONAIRES, SLAVEMASTERS, AND/OR QUEENS AND PRINCESSES WITH ROBOTIC SERVANTS.

Because we are mass producing billions of these robotic slaves, we shall be able to interchange these robotic on a daily, monthly, or weekly basis.

So, one day your slave might be a white person, the next day a Spanish conquistador, the next day an African-American, the next day a Native American, the next day a Hispanic, the next day a sexy women in lingerie (you can pick the race and physical features of the women, I am sure there will be thousands, if not millions of sexy women robotic slave models to choose from), the next day a priest or a pastor or relogious figure, the next day a fun cartoon character, which would be ideal for kids.
For women, they can also choose to have sexy muscular men as their robotic slaves and choose from thousands of different models.

The bottom line is that we all to feel good about ourselves and different robotic slave models can make us feel good about ourselves.

58) Sexy robotic slave lovers should also be mass manufactured and produced.

FACE IT, IT WOULD BE FUN TO BE ABLE TO MAKE LOVE TO A SUPERSEXY MODEL.

For men, it can be supermodels like the types in supermodel magazines or WHATEVER TYPE OF LOOK YOU WANT IN A WOMAN.

For women, it can be supermuscular men like the type in muscular magazines or ANY TYPE OF LOOK YOU WANT IN A PERFECT MAN.

This is a robotic slave feature that would be available to anyone who wants it and these robotic slaves should constantly be upgraded to do a better job at making us feel good.

59) Every woman lives like a wealthy queen and/or princess and every girl lives like a wealthy queen or princess.

Women and girls get too stressed out these days with "WORK" and they never feel like they make enough so they should all have artificial intelligence robotic servants provided for them that shall serve them like queens and princesses.

FACE IT, IT WOULD BE "FUN" AND "BEAUTIFUL" FOR EVERY WOMEN AND GIRL TO LIVE LIKE A QUEEN AND PRINCESS.

Artificial intelligence robotic programs to create robots that replace all human labor and that are trained to serve us so we live like queens and princesses should be the "TOP PRIORITY" of education from K-12 and in universities.

Beginning in kindergarten, children should learn about robots that are designed to do all of the work for us and serve us as if we are queens and princesses.

The advancing of the robotic education shall progress with each grade level from K-12.

The universities shall also have as "THEIR MOST VALUABLE AND TOP PROGRAMS DEDICATED TO ROBOTICS THAT SHALL SERVE US SO WE SHALL ALL LIVE QUEENS AND PRINCESSES."

Face it, every woman and girl wants to live like a queen or princess and it is about time we develop and mass produce these robots that shall make us live like wealthy queens and princesses.

We shall also specialize the robots to encourage multicultural sensitivity.

60) We shall ban cigarettes! Cigarettes have been banned in another country and are unhealthy and there is too much medical and health evolvements that prove that we will be much healthier and happier without cigarettes!
61) Superhealthy foods should be encouraged by the government. Many studies have proven the value of eating healthy foods and we should encourage healthy eating by demanding superhealthy value labels on all food products and demanding superhealthy foods as quickly as possible! The labels should be designed to encourage healthy eating. For example, many studies have proven that zero or low fat, zero or low carb, and high protein foods are healthy and that should be the standard at all government institutions and practically at all private institutions, like schools, universities and prisons.
Let's create a superhealthy world as quickly as possible!
I would like to go to any store or order anything on-line and know that everything I am buying is superhealthy for my body!
62) Peacefully promote and support the uniting of our English speaking allies into one country, which would include peacefully uniting England, Scotland, Wales, Northern Ireland, (the Unite Kingdom), Ireland, Australia, Canada, and New Zealand into one country.
63) Let's promote more children and have a healthy population growth rate.
Every woman that has four or more kids shall have a free house, all child expenses which includes food, health care, diapers, etc. shall be paid for, free education with childcare expenses paid for so she can go to school, and a generous monthly payment benefit.
Fathers that father four or more children shall be generously rewarded with a monthly payment and shall have free education paid for.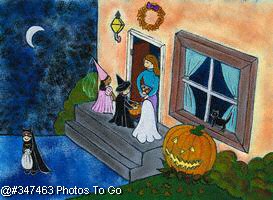 I have always thought that Halloween is a fun holiday!!!
Let's support women in winning elections!
Let's be Superhappy!